"Bureau des moniteurs" recommends their favourite places … around MONTAUBAN
Rental accommodation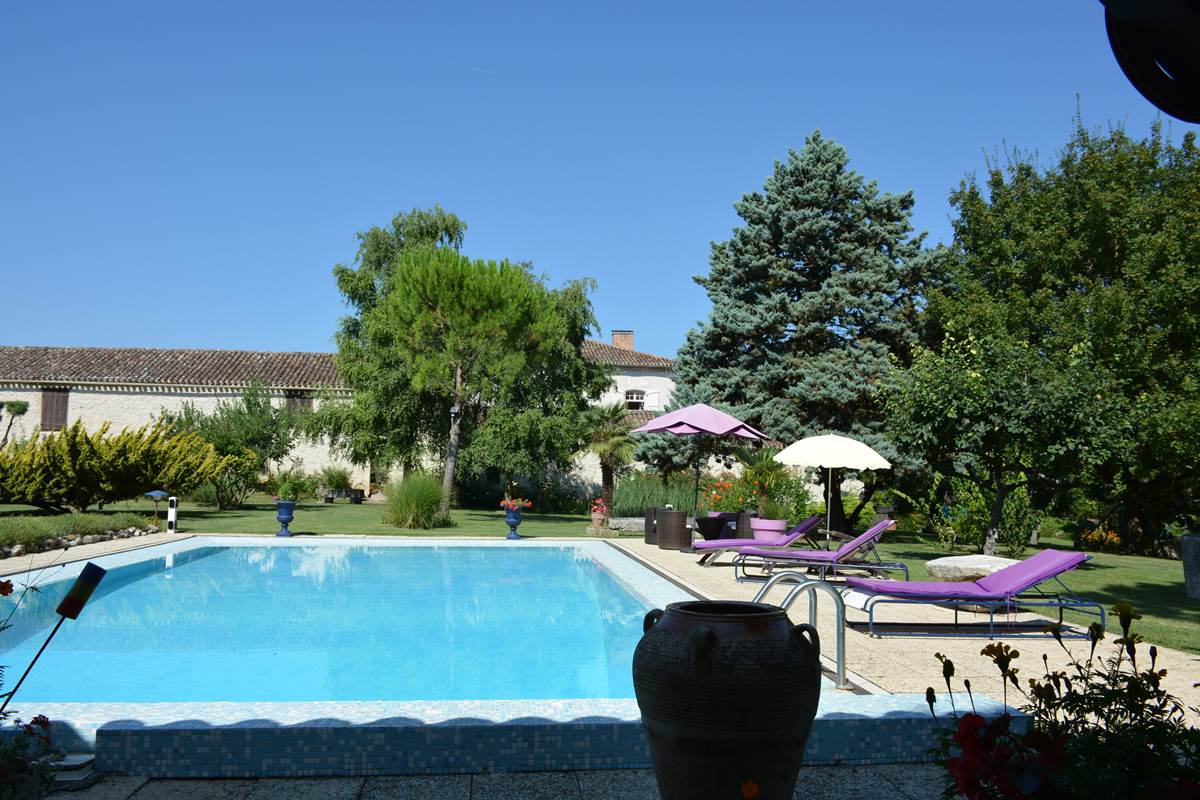 to 46.7 Km in our area
Au Manoir de Havarès
 Situé dans le Tarn-et-Garonne le Manoir de Havarès est né de la volonté d'un couple passionné de patrimoine. Façonné dans un écrin de verdure où il n'est pas rare de croiser un chevreuil au détour d'un chemin, la magie est totale : couleurs et chants d'oiseaux se mêlent à toutes les saisons pour livrer des moments uniques. Patricia connait les adresses voisines et recommande de déjeuner là pour sa carte créative, et là pour leurs conseils dans leur domaine viticole. Elle vous accompagnera dans la préparation de votre séjour : accueil personnalisé, convivialité et disponibilité. N'hesitez pas, venez nous rencontrer nous serions heureux de vous faire partager un peu de cet âme et de ces mystères du passé. La nature et la simplicité sont notre oxygène ! Les "Loges ...." est une dépendance du Manoir, une superbe gentilhommière campagnarde du XVIIe siècle, qui était autrrefois réservée aux Hôtes voyageurs, classé 4 **** et 4 Epis Gite de France pour 2 - 3 ou 4 personnes maximum. Elle dispose d'une entrée indépendante et donne d'un côté sur la pelouse du Manoir (privé) et de l'autre sur un superbe jardin où miroite une grande piscine. Au Manoir de Havarès du XVIIe et XVIIIe siècle classé 4 Epis : "La Chambre de Caroline" pour 1 ou 2 personnes max. Contactez-nous, nous restons à votre disposition par notre portable ou notre e-mail : toutes nos offres ne sont pas en "confirmation immédiate" mais en "pré-réservation" qui sera confirmée sous 3 jours. A bientôt !
Rental accommodation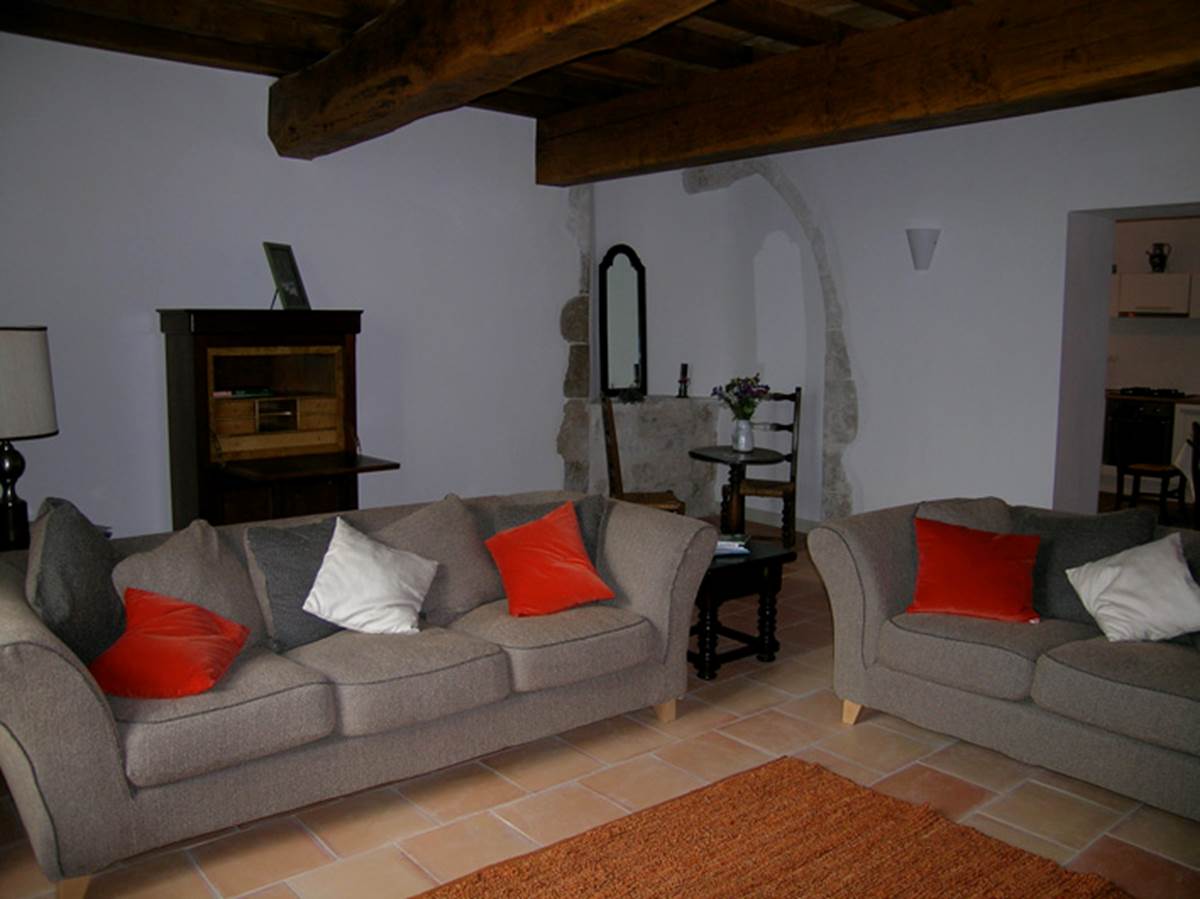 to 32 Km in our area
Mr CAM's cottage
Rental accommodation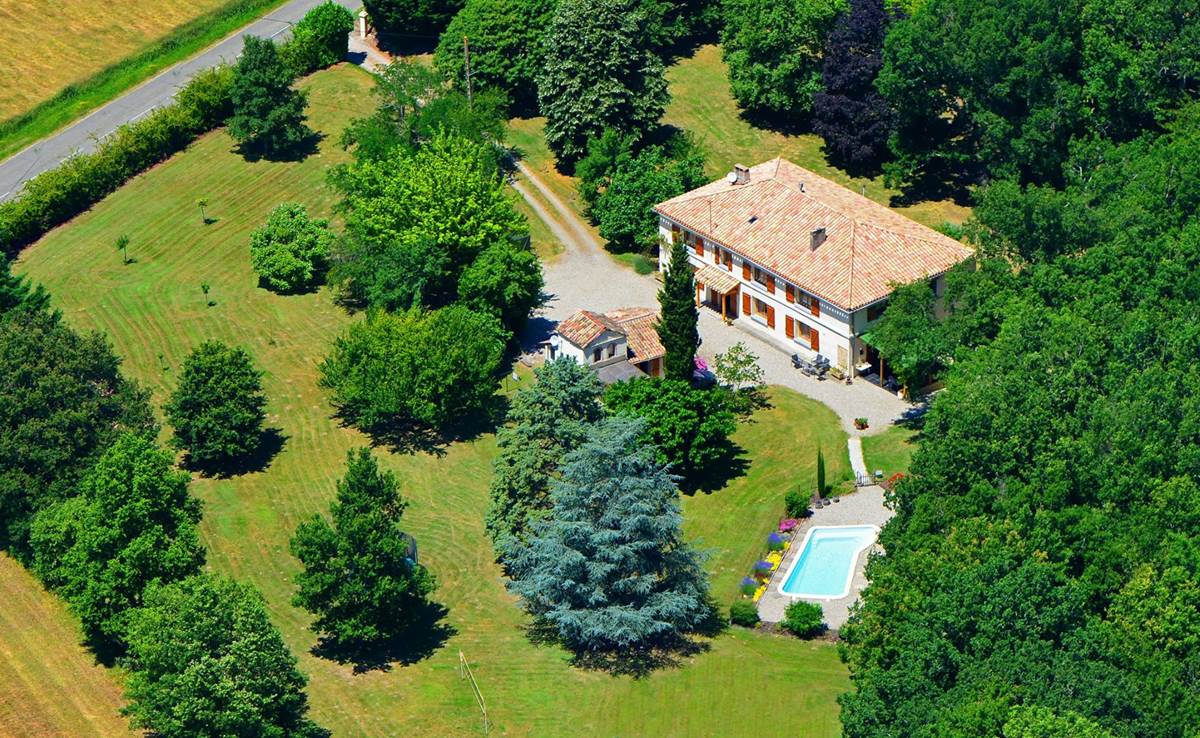 to 21.8 Km in our area
La Forestière
 " Our Guest House is located in the center of the French region called Occitania, in the " golden triangle ": Toulouse - Montauban - Albi. La Forestière is peaceful place where you should quickly feel confortable and be delighted. Our house is composed of three spacious guestrooms (60 m2 each, the largest in this region), one holiday cottage (35 m2) and a 1 hectare garden. By the past we travelled a lot, now it's time for us to give you the opportunity to rest and to discover our region, culture and gastronomy. See you soon." Brigitte & Fred
Rental accommodation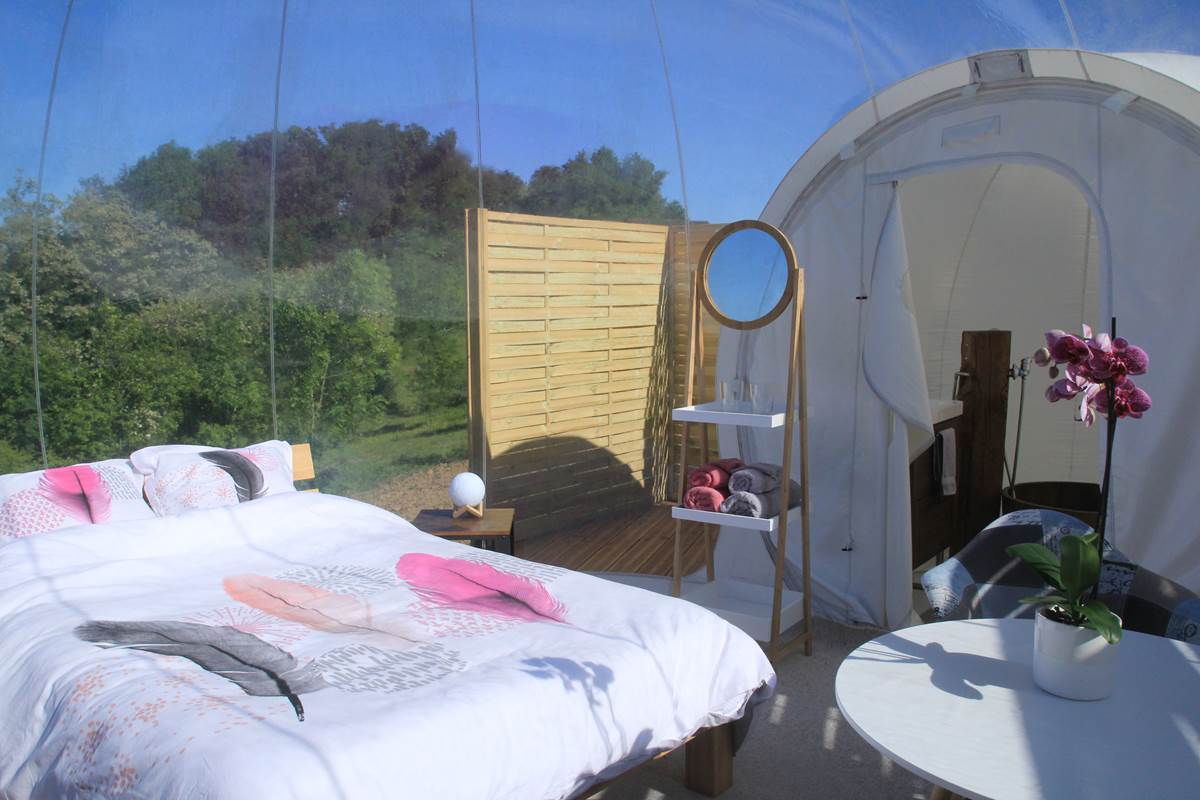 to 14.9 Km in our area
Nébuleuse
Alone, peaceful, located in Puycornet (Tarn-et-Garonne), 15 minutes north of Montauban, the nebula offers you its pretty bubble, Venus, quietly placed on the hillsides of Quercy Blanc. With a few discreet dwellings upstream and a wood below, the omnipresent tranquility and nature will delight lovers in search of dreams and serenity. At night and in the morning, you will not be immune to meet a few deer, roe deer, or curious wild boars a few meters from you ... The bubble is about 185 meters above sea level, downstream from a ridge, which will allow you to fully enjoy the night spectacle through the transparent roof of your overnight home! Breakfast is included, it will be brought to you between 8h and 9h according to your convenience, in all discretion. If you wish, a packed lunch can be brought to you in the bubble between 7 p.m. and 9 p.m., which you can enjoy on your terrace. It will be a salad platter, local cold cuts and organic cheeses; All followed by a homemade dessert.And why not accompany it with a good local biodynamic wine as well? The tray can be replaced by a vegetarian dish on request. On this terrace, you can also enjoy the private jacuzzi available to you, at your convenience, with no time limit. A shower and dry toilets are available in the small shower room in the bubble. Environmentally friendly towels and soap will be provided. For ecological and environmental reasons, a planted filter that blends perfectly with nature is installed near the bubble to purify the wastewater. Do you want to escape from Earth to surf the sky? Do not hesitate to ask me to introduce you to the observation of all the wonders hiding under your eyes. (planets, galaxies…)
Hotels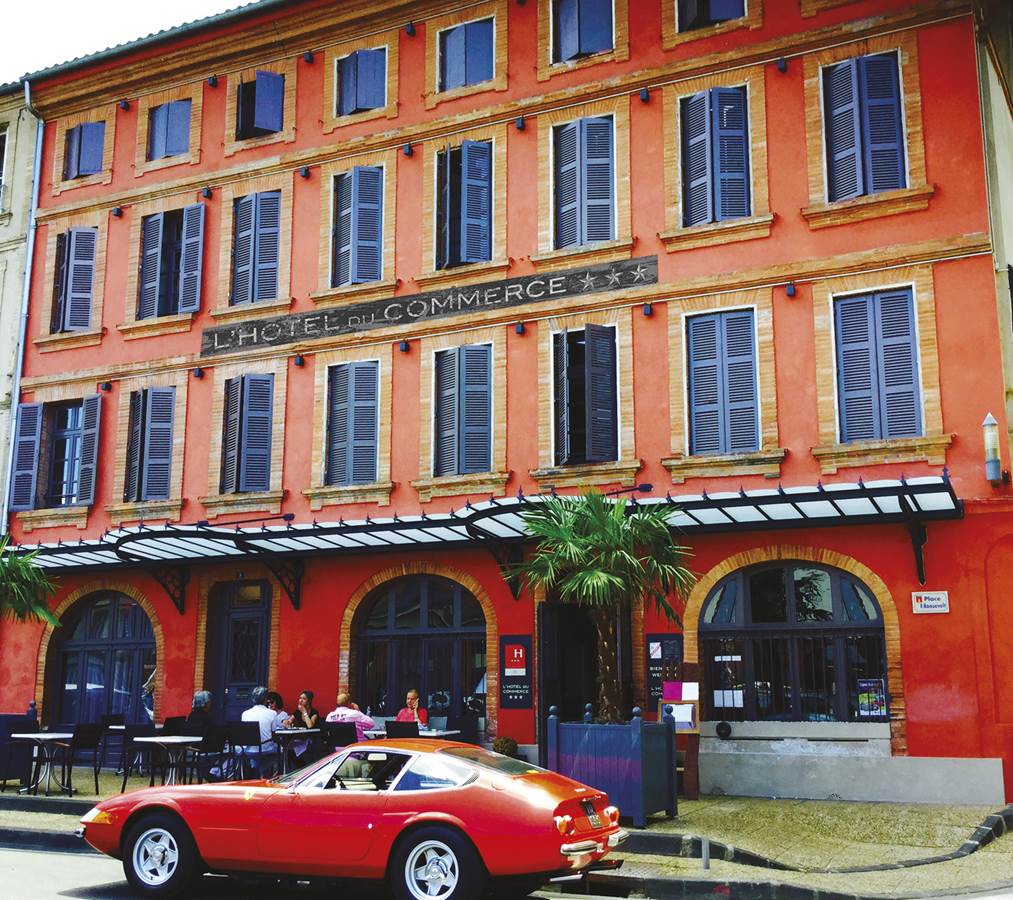 to 0.9 Km in our area
George Hôtel Montauban
Located in the heart of the city, in the historical district of Montauban a few steps from the Ingres Museum and the Place Nationale , George Hotel welcomes you in an 18th century house facing the cathedral . This 27-room bed and breakfast, with current safety standards, is accessible to people with reduced mobility. Private bathroom - Lift - Air conditioning - Flat screen TV - Hair dryer - Free WIFI - Canal Sat and Canal + - Webcorner. The hotel has a meeting room on the ground floor. Paid parking at 100 m. Restoration in collaboration with our neighbor "La Cave o Délices".
Hotels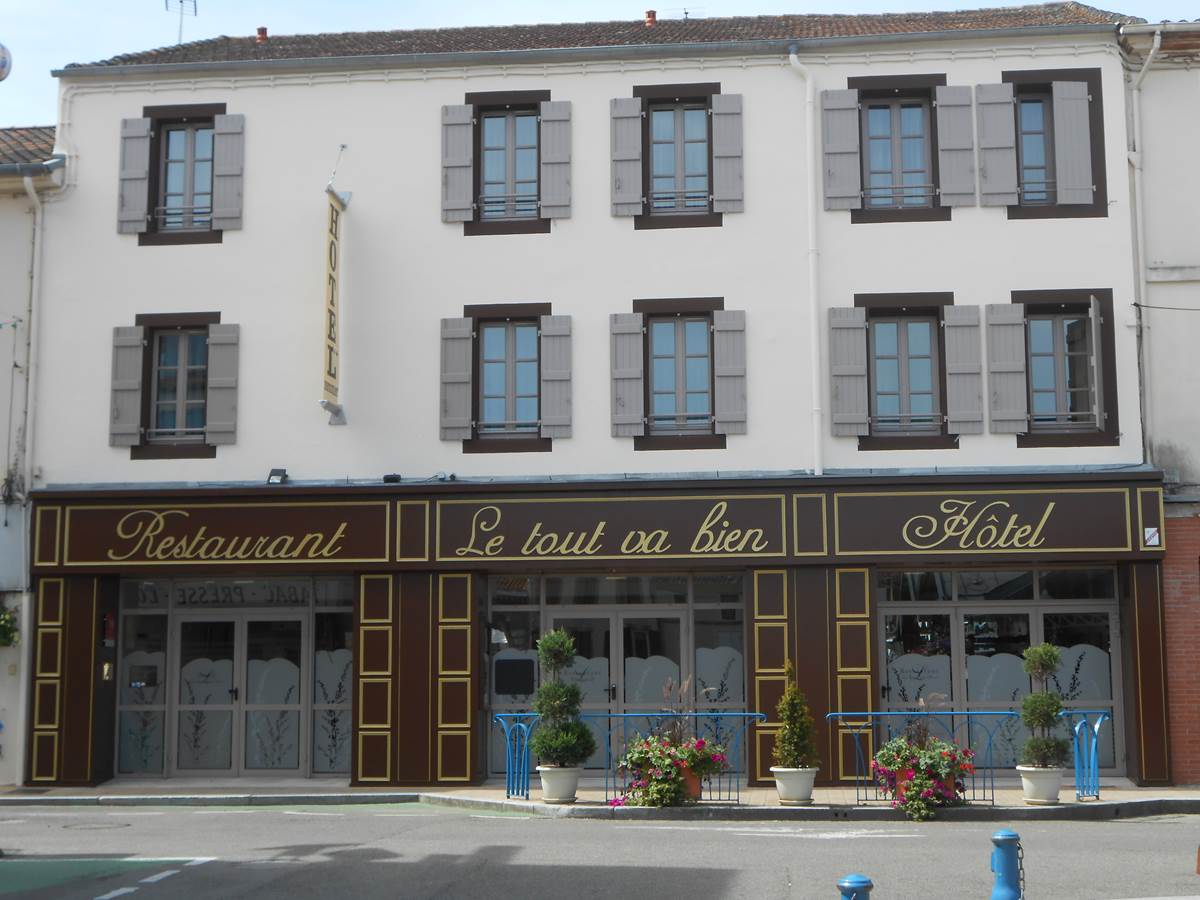 to 38 Km in our area
Hotel Le Tout Va Bien
 Hotel 2 stars in the city center near Golfe 2 minutes from the Nuclear Power Station Golfech 20 minutes from Agen 200 meters from the greenway of the Canal des deux mers On the Toulouse Bordeaux road: A62 exit number 8 Opening hours of the reception - Monday to Thursday from 7h to 21h - Friday from 7h to 19h -Saturday from 8h to 12h and from 14h to 19h Sunday from 8h to 12h
Outdoor accommodation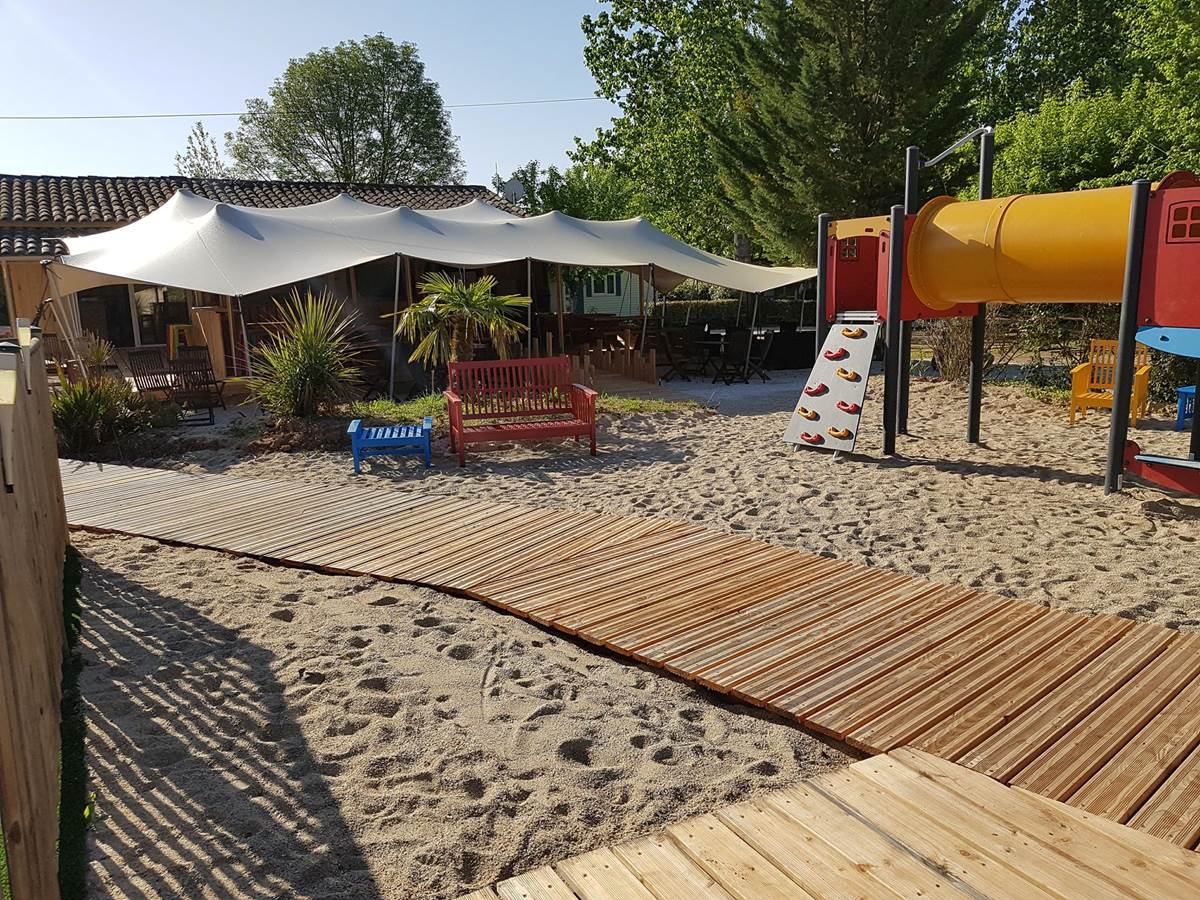 to 22.6 Km in our area
Camping Le Clos Lalande
 Chloé, Nicolas and their children welcome you to their small campsite with 60 pitches in Montricoux, for your holidays, work or sporting or family events. Our Le Clos Lalande campsite, located in Tarn et Garonne, at the gates of the Gorges de l'Aveyron, offers you a very pleasant setting, with trees and flowers, in a family and friendly atmosphere, ideal for families with young children. We promote exchange and sharing for the pleasure of all. We offer different types of rentals for comfortable holidays with family or friends, in a quiet environment. Put down your suitcases and relax in one of our accommodations: mobile homes, chalets, tithomes or lodge tents. For camping enthusiasts, set up your tent, caravan or motorhome on our spacious 100m² pitches. Come and swim in our heated swimming pool. At tea time, the bar / snack awaits you for a refreshment on the shaded terrace, while watching your children having fun in the playground.Enjoy the pleasures of river fishing with direct access, but secure for children, to Aveyron. Many activities are also available on the campsite: pétanque, table tennis, multisports ground, go-karts and pedal buggies. Le Clos Lalande *** campsite is ideally located for exploring the Tarn et Garonne, 20 minutes from Montauban, at the gates of the Gorges de l'Aveyron, close to the medieval village of Montricoux. Leaving from the campsite, discover the Gorges de l'Aveyron. Visit the castles (Bruniquel and Penne), the most beautiful villages in France (Saint Antonin Noble Val, Puycelsi or Cordes sur Ciel), without forgetting the gastronomy. By the river, you can let yourself be tempted by a canoe trip, the joys of swimming or just lazing around. Fishermen can take the opportunity to tease the fish. On foot or by bike, nature lovers and hikers can recharge their batteries. Manysports activities, in the surroundings, are accessible for all levels. Come and discover our beautiful region, recharge your batteries and live your holidays with real moments of happiness with family or friends!